4 tags
New Blogs!
First of all, if you're reading this then chances are that you probably follow this, our Korea blog, Heated Floors. While I will keep this blog up and occasionally update it with K-POP videos, and some other comics I still need to finish, we're bracing for new adventures. Anth&Ro is going to be the main hub, I'll be republishing some of my favourites from here, as well as...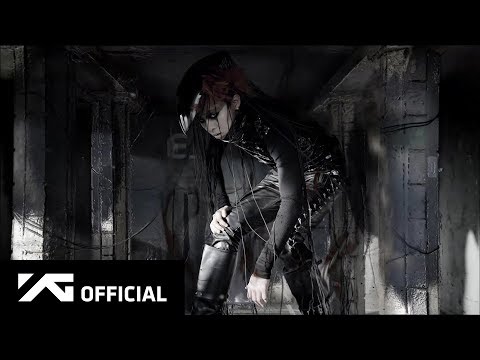 Going forward
Hey Everybody, It's been a long time since we updated the blog. Obviously we're back in Canada now and it's been extremely busy as we gear up for our next great adventure.  I wanted to just throw a quick update here just to reiterate that there is so much more to share. There are a few more comics I've got to put up here and K-Pop don't stop. You can expect...
7 tags
5 tags
Howdy Neighbour 9: A New Hope.
Above: Old ways? Even in our final days North Korea has been making headlines. Mostly, it's been the same old threats but suddenly, a new hope. As CNN reports it seems that Kim Jong Un, the new leader, may have a soft side or perhaps, compassion, or even, dare I say it, common sense. He has opted to halt nuclear operations and in return the country will receive food and nourishment, not...
9 tags
Preparing to leave Korea pt.2 MAIL
Over the course of two years Rosie and I have accumulated a TON of stuff. We've basically replaced our entire wardrobe, we've got souvenirs from all over Asia, and a bunch of gifts. Naturally, we have more now than we did when we arrived. The bad news? Our luggage was overweight on the way here, so we're in trouble. Or, we would be in trouble if KOREA POST didn't have such...
3 tags
2 tags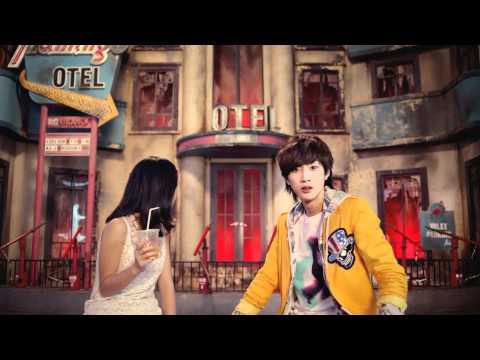 9 tags
5 tags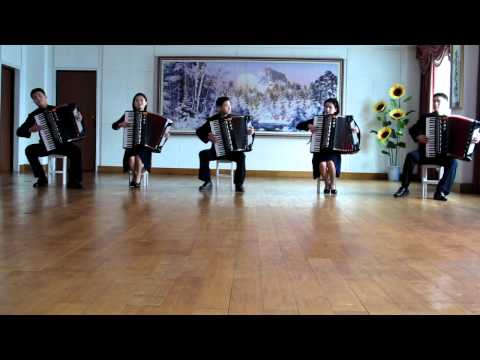 2 tags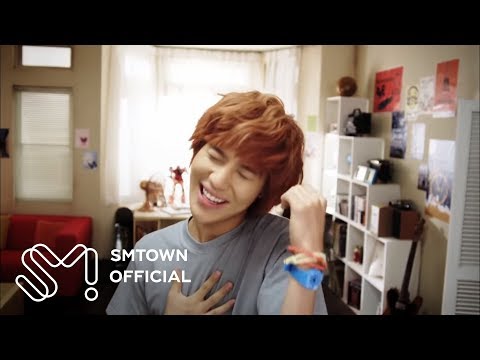 7 tags
Preparing to leave Korea pt.1 PENSION
It's hard to believe that this adventure is coming to an end so soon. It's been an incredible two years, an experience Rosie and I will be reminiscing about until we're old and grey. Leaving is always hard but this time we have family and friends to look forward too. It'll be nice being in the same time zone as everybody again! Getting here was no walk in the park. Courses...
7 tags
Back in Busan, or is this Ontario?
Our four day Tokyo extravaganza came to a quiet end Tuesday. We weren't looking forward to returning to work, though it's always nice to get back to our own apartment - unless the heat's been off the whole time.  We stepped into a freezer, a giant concrete freezer, lined with bland wallpaper and tacky linoleum. We slept in toques and sweaters and under all the blankets we had,...
5 tags
Consuming Tsukiji
This morning we were up bright and early to catch a train to the biggest wholesale fish market in the world, Tsukiji. What was initially a temporary setup has grown into a massive maze of styrofoam and slick concrete, filled to the brim with fresh seafood. We started with a walk around the outer market where they sell a variety of fresh and processed foods, and even souvenirs. It was a little...
2 tags
Hello again, old friend
We're back in Tokyo! It feels like we never left, our flight was delayed but we got here and even managed to understand the rail system this time! It's good to be back!
4 tags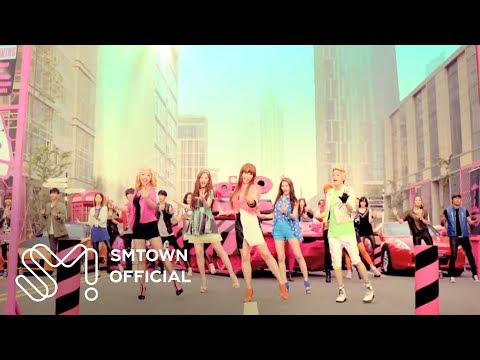 5 tags
2 tags
5 tags
Where do you get your K-Pop fix?
If you aren't addicted to K-Pop you haven't heard it yet. We're constantly looking for new stuff but it's hard! [especially when we aren't in school and we can't ask our students!] So where do you get your K-Pop fix? HELP!
4 tags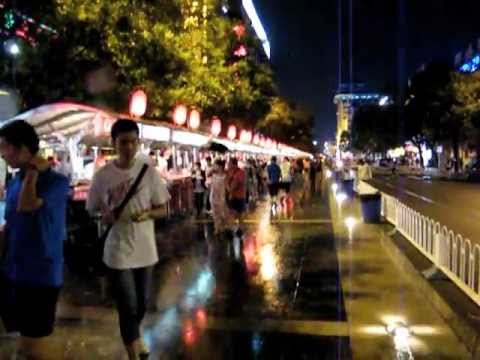 4 tags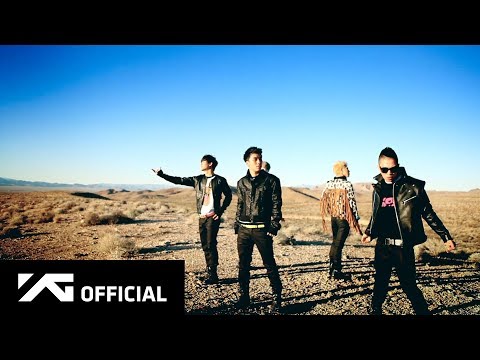 3 tags
When Students Speak 005
Me: Repeat after me, "Tornado"
Student: TOMATO
Me: "Tor-na-do"
Student: PO-TA-TO
3 tags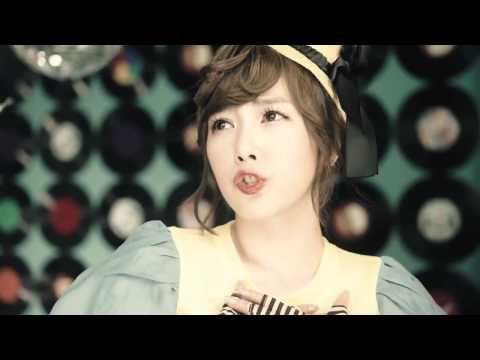 1 tag
3 tags
"There's No Place Like Home..."
So, our time in Korea is coming to a quick end and I am reflecting on all the great memories that Anthony and I have made here. I cannot believe that 2 years have already passed and soon we will be on a plane back to Canada! Korea holds many dear memories in my heart. Only a month after Anthony and I arrived in Korea he proposed to me in our quaint, cozy apartment. We have had the chance to...
2 tags
It's a Merry Christmas in Korea!
Today I had one of those days at school that make me grateful that I have choosen to become a teacher. Here in Korea I am surrounded by great co-teachers that always support me. One of my co-teacher's told some students a few weeks ago that writing Christmas cards is a Canadian tradition and it would be nice to give one to me. This was all said in Korean and I didn't know what she...
2 tags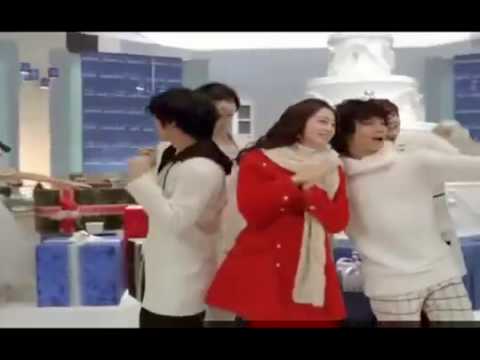 1 tag
4 tags
2 tags
1 tag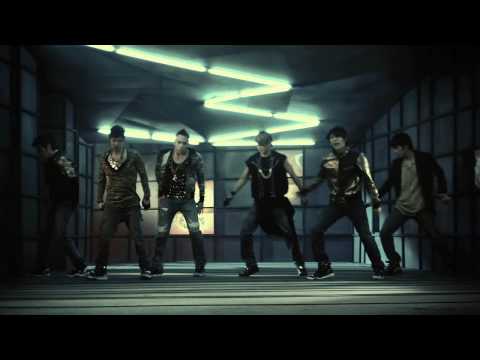 2 tags
Howdy Neighbour 7: Kim Jong-Il has left the...
Earlier today the North Korean media reported a 'Special Broadcast' would be made at noon. On twitter I joked about it possibly being a Christmas Special but hours later Korean news outlet Yonhap News would report that Kim Jong-Il, dictator of North Korea, had died.  This news will reverberate throughout South Korea and is likely to bring both smiles and anxiety.  Wow.
1 tag
"Please, [Drawing of a light switch] Turn me on."
– Student Shirt of the Day
1 tag
"SUPREME! NURSING HOME NINE + ONE ONE"
– Student Shirt of the Day
2 tags
My Wallet, after SIXTEEN MONTHS, has returned.
Call it a Christmas miracle if you like. Last July I lost my wallet, well, that isn't really accurate. I knew exactly where I had left it and it was gone when I went to retrieve it. Since the place I left it was out in public, some have called it lost. Some might say stolen, some might even say found. At any rate, that Wallet is no longer lost or found, depending on your perspective....
1 tag
3 tags
Howdy Neighbour 6: CHRISTMAS CHEER EDITION
All has been quiet on the Northern front. Well, unless you count a surprise attack the South conducted on itself to judge the preparedness of their soldiers. It was a miserable failure according to my co-teacher. Great.  On a lighter note, let's talk about Christmas! According the the BBC, North Korea has warned South Korea of "unexpected consequences" if it lights up a...
3 tags
3 tags
South Korea to employ ROBOTS to guard prisons.
This country never ceases to amaze me. Like most of the world South Korea's current generation prefers to work behind desks. They're labour force is aging and nobody wants to do the 'dirty jobs'. In Korea though, the answer isn't government incentive programs or increased wages* - it's technology, or at least in this case it is. In March, a Pohang prison [a...
3 tags
Is there something in the air?
This season has been something of a timid Autumn, shy to push summer out of the way and quick to let winter take the stage. This past week has been cold, really cold. I'll admit that Canadians are dealing with harsher temperatures right now but they also live and work in properly insulated buildings. It snuck up on me and now I'm sick, I've been sick for almost a whole week and...
3 tags
Loving my new vibrating headphones! VIBE bs 80HD
Here in Korea we have been able to hear a lot of amazing music we otherwise wouldn't have been exposed to. It's great, even if just for the novelty. That said, it's been a little tough keeping up with music back home and that just means we've got to keep the old stuff fresh. In the spirit of that I bought some new headphones for my iPod, they're different. The VIBE...
4 tags
Happy Pepero Day!
Here in Korea the kids don't celebrate Halloween. It's sad I know. They do, however, have another day on which they can ingest copious amounts of free candy. That day is today, and it's Pepero Day to be exact. Now, Halloween is a celebration based on old Pagan harvest ceremonies mixed with a bit of Christian saint worship but is now owned by consumer capitalists. It's...
3 tags
1 tag
"M I C K E L [with a picture of Mickey Mouse]"
– Student Shirt of the Day
1 tag
1 tag
"Hysteric glamour relieves tension."
– Student Shirt of the Day
5 tags
A Waking Dream: Studio Ghibli Museum
In my previous post about our trip to Japan I wrote about how I was sort of raised on Japanese media and pop culture without knowing it. Studio Ghibli was not part of that upbringing. My discovery of the legendary animation studio came long after I had developed an affinity and understanding of Japanese anime, comics and video games. My love for Studio Ghibli, I think, is a celebration of that...
3 tags